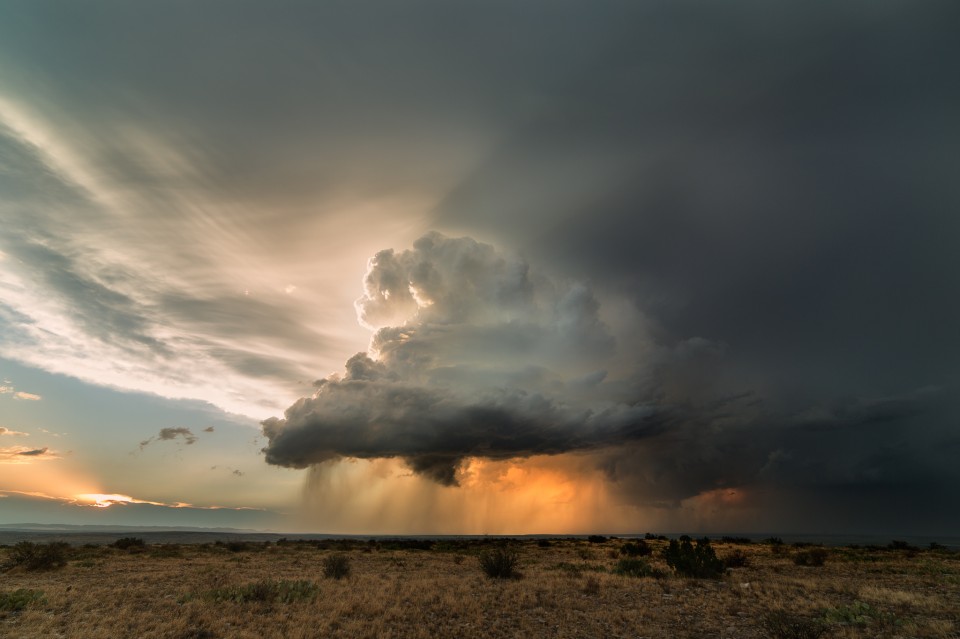 (please click to view on black // canon 5d mark iii, rokinon 14mm f/2.8 // buy print)
My favorite part about storm chasing is never know what you might see at a moments notice. As we were headed into Carlsbad, we came out of under some rain and saw this cloud moving slowly across the sky.
Amazingly we had just come up to a road that went to the top of a hill for a little park area, so we drove up to the best vantage point and jumped out of the car. I had to duck under a fence. leap across a freshly flowing creek from previous rain and hail, and run uphill for about 200 feet.
My buddy Matt Granz and I stared in awe as we set up cameras. The light was simply amazing.
This scene is part of my Seven Days on the Plains timelapse film I released a few weeks ago.